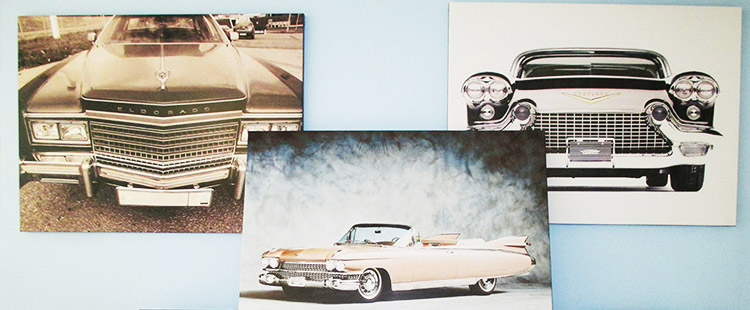 Plan & Print is your source for fine art printing and art reproductions. Our high quality digital inkjet printers offer fine art reproductions that are beyond comparison. The inks we use are UV resistant and archival (see table below) and our media is acid-free. With printers that apply up to 12 ink color variations, we can accurately match the subtle hues and shades within each piece of artwork.
We offer scanning, color matching and accurate reproductions on canvas or fine art paper. With a variety of media options, we will consistently deliver your ideal print.
Media Options:
Canvas (with or without Gallery Wrap)
Watercolor Paper
Satin, Glossy and Metallic Photographic Paper
Photo Tex Repositionable Fabric
Backlit Film
Giclee Prints
Canvas
Plan & Print puts images on canvas and can wrap them around stretcher bars to create a versatile, frameless presentation. From small and intimate to big and bold, gallery wraps are available in popular and custom sizes. Whether it's corporate art for your walls that showcases your culture and brand, or great art prints for lobbies, conference rooms, hallways and office areas, make your organization stand out from the rest. Decorate your office with stunning, truly inspiring artwork on canvas.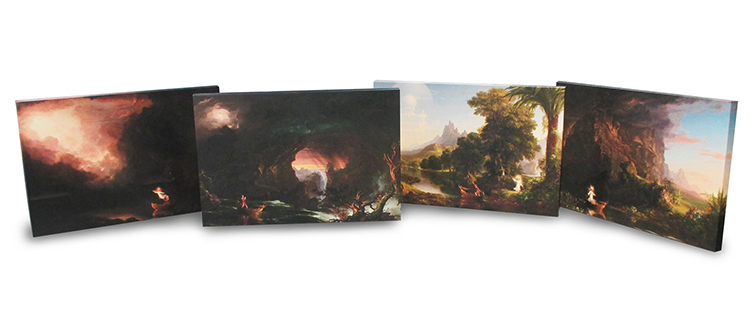 Ink Archival Ratings

---