November 29, 2016 
Table Wraps Help Bring Your Message to The Table!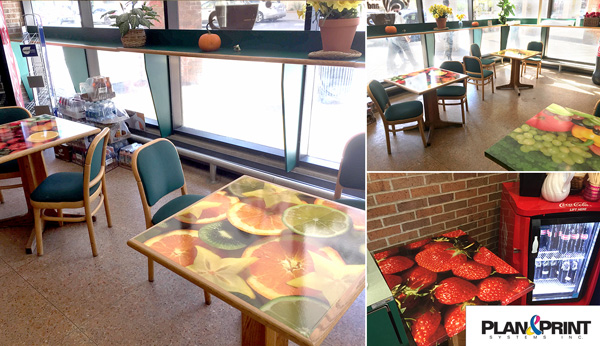 Plan and Print Systems recently completed a table wrap project. The table wraps feature colorful fruits and vegetables, re-enforcing our client's branding of fresh, wholesome food. See more pictures from Plan and Print's custom Table Wrap Graphics project below.
Table wraps are a great way to get your message seen–from promoting a new product or service to re-enforcing your branding and much more. Table wraps get your potential customers or clients to sit around your ad, making your message memorable.
Start your Table Wrap or Other Display Graphics Project Today!